Since the last (first) E-300 thread died down about 4 weeks ago, I thought I'd introduce myself and some new stuff I'm starting with the E-300.
Some/most of you know me already from my handle on other fora.
I got my E-300 just after it first came out, and although I've added an E-1 since then--and plan on getting the E-3 as well--I still use the E-300. Recently I've been experimenting with the E-300 and some Nikkor glass I have left around, and have found that the little 20mm f3.5 is making an interesting street snapshot lens. With its 40mm (conversion factor) field of view and near pan-focal qualities beyond 2meters, I can preset the focus distance and just walk around pointing it at scenes and shooting from the hip, without looking at the viewfinder.
Here it is complete black-taped for street cred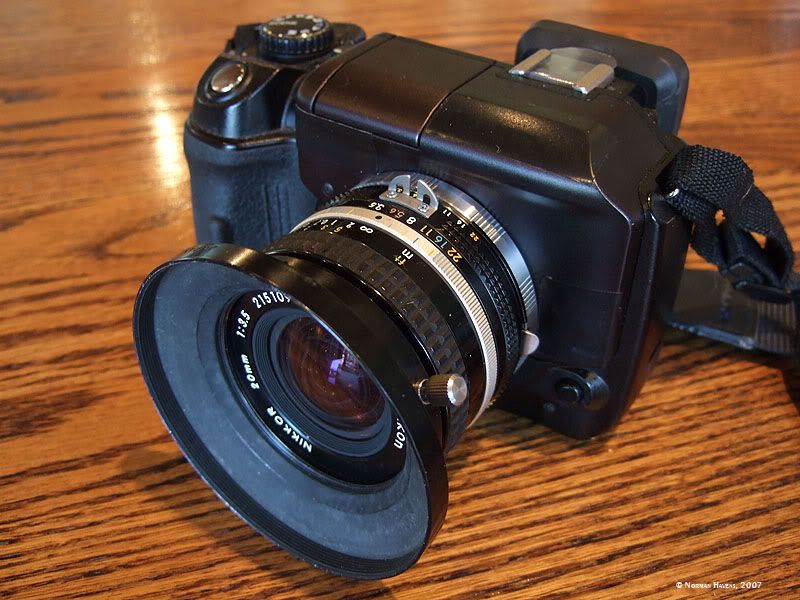 Here's just a couple of frames I got while walking around Shibuya (Tokyo) yesterday afternoon:
I have a few more online at
Shot from the waste
Cheers,