Scorpion Macro shots
---
I found this little fella crawling over my living room floor, he was only about 2" long from tail to claws.
Shot using the 60 mm Macro, manual focus and stacked focus images. Two for the first and three for the second. I guess I should have put him on a better surface than the plastic container I housed him in... Much to my wife's disgust I released him into the garden later!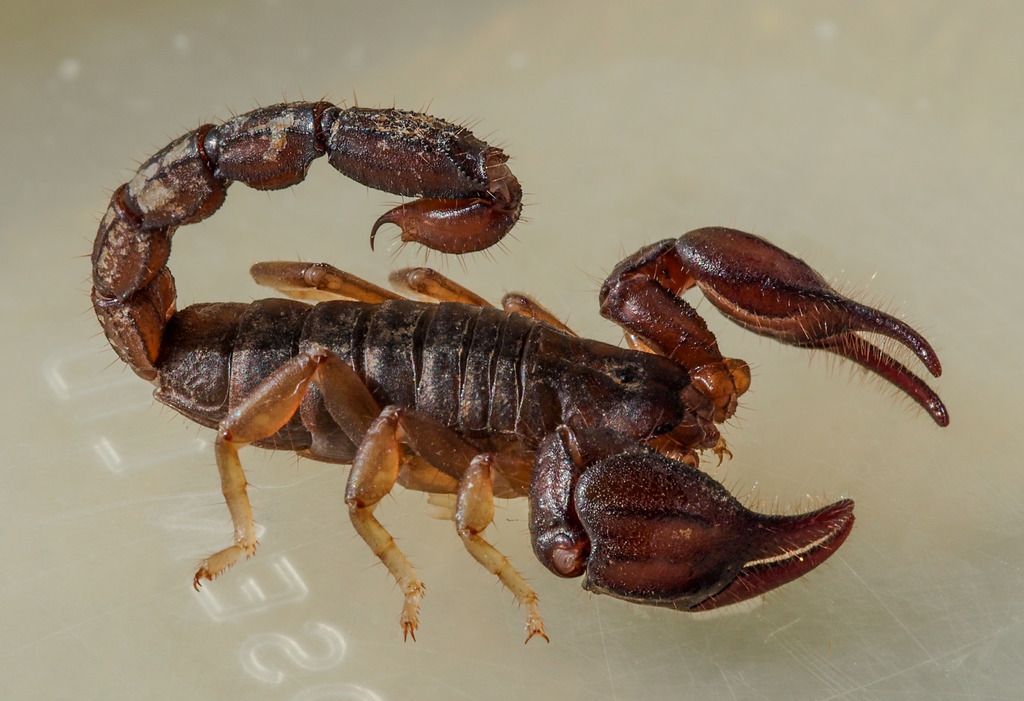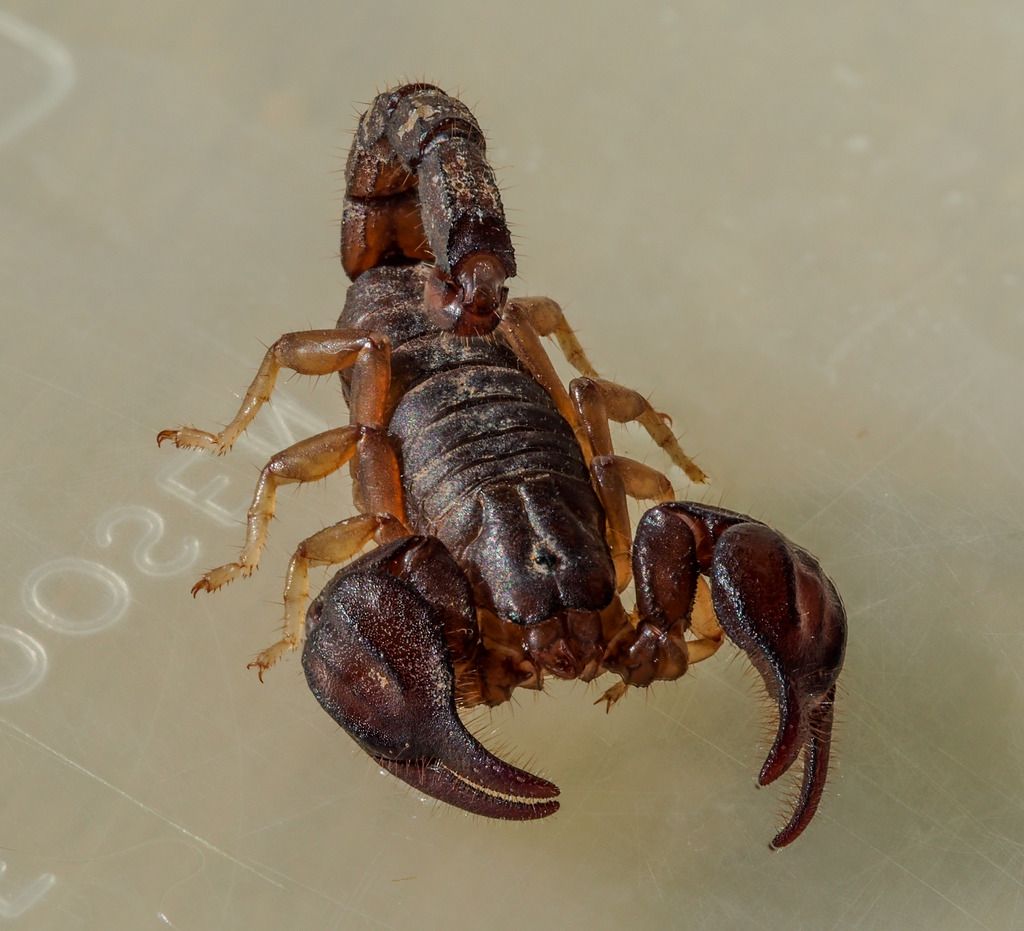 __________________
Regards,

Chris

Since August 2013 all pics are taken with OMD EM-5 with the following lenses: 12-50 mm, 60 mm Macro, 40-150 mm and Lumix 20 mm 1.7. Prior to that it was an E-620 body and either the 9-18 or 50-200 SWD.